99 Trump Signs and 1 Hillary
This project presents a survey of the local upstate landscape prior to the elections through a photo essay of an array of elections signs.
The following text and photo essay with 100 images were originally published on medium.com on November 1st, 2016. The essay was then picked up for broader publication by the Vantage channel–an introspective photography section on medium–and as a result was viewed by more than 13,000 people, eliciting several heated comments from both sides of the aisle, all prior to the election.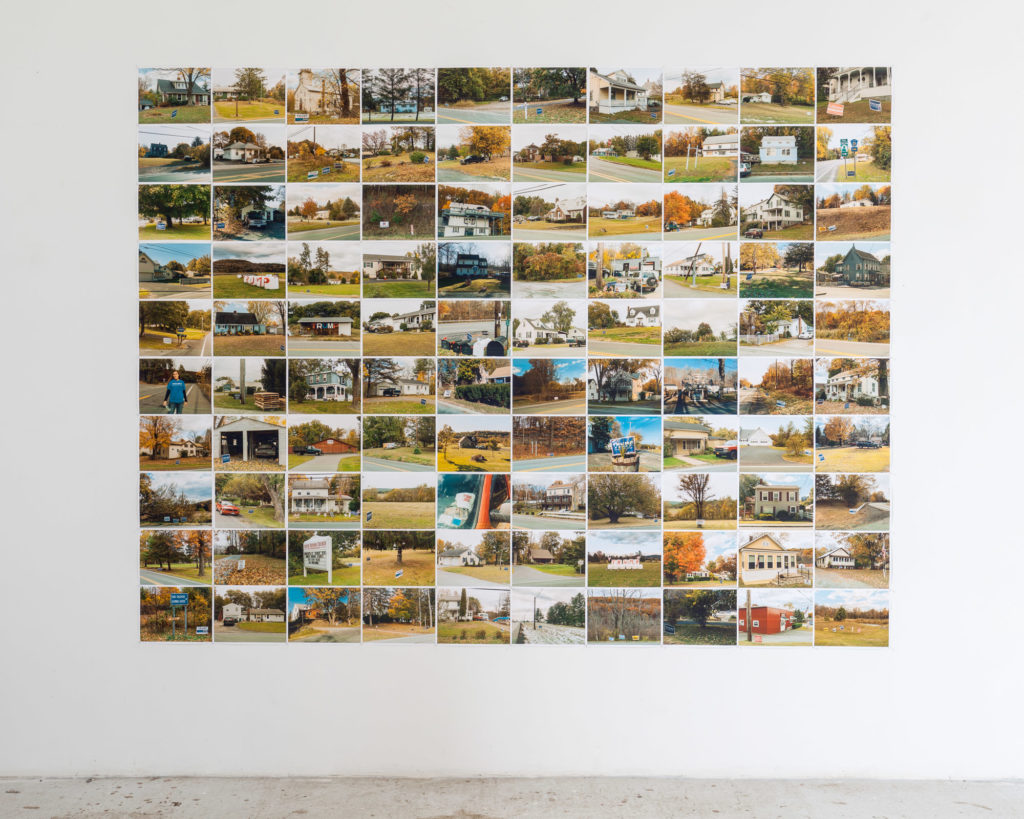 99 Trumps Signs and 1 Hillary, 100 color laser prints, Basilica Hudson, August 2017.